ADVERTISING AND BASEBALL
I don't believe it's terribly controversial to say that advertising isn't as effective as it once was. Talk to any marketing expert and you are likely to find assertions to that effect. There are many theories as to why this is so — the proliferation and dilution of media; the staggering growth in the number of ads we're exposed to; the shortened attention span of consumers, and others.
Today I would like to propose another hypothesis. I think one of the reasons advertising has become less effective is that consumers have become better at playing defense than we are at offense. Our job is to sell them something, their job is to avoid being promiscuously sold. It's like baseball. We are trying to score, they are trying to keep us from scoring.
I think there is a simple explanation for why their defensive skills have become better than our offensive skills. We've become obsessed with media strategy at the expense of creative strategy. By far, the most heavily debated issues in the ad world these days are around media strategy — traditional vs digital; precision targeting vs mass reach; programmatic vs direct, etc. There is far less impassioned discussion over creative strategy. Even an old blogweasel like me — who spent his life as a copywriter and has no background in media — winds up spending 80% of his time writing about media.
By focusing on media, our industry has become obsessed with where to hit the ball, rather than on how to hit the ball. The problem is – just like in baseball – the "where" in hitting is valueless without the "how." Hitting a hard line drive into the gap will get you two or three bases. But hitting a soft fly ball to the exact same spot will you get you nothing but a seat on the pine.
We may have gotten better at finding the "where" but I'm afraid we're hitting way too many soft pop-ups. We're making it easy on the defense by ignoring the most important aspect of our offense — making solid contact.
Idiot Research
Speaking of hitting soft pop-ups, there's this… "PepsiCo Finds Empathy Is New Imperative For Marketers" reads a headline in MarketingDive.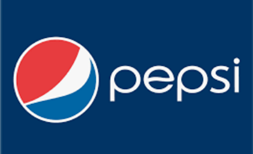 According to the piece, some research done by Pepsi discovered that marketers need to "retool…their brand communications strategies…(because) consumers are putting more stock in companies that offer a holistic response to the coronavirus."
First of all, anytime you see the word "holistic" you know you're in for some massive bullshit.
Now let's get to the research. According to the survey Pepsi did, respondents thought it would be good if brands were "treating people with respect" and "treating people as humans." What did they expect us to say? Treat people with disdain? Treat them as farm animals?
According to the article, "86% of respondents agreed that it's 'critical' for brands to show empathy now if they want to grow loyalty." What did they expect consumers to say? If you want to grow loyalty be nasty and arrogant?
Pepsi's CMO (pronounced "schmo") had this to say, "I'm a firm believer that empathy has become the new brand mandate." Right, people have given up on taste and price from their soda. They want empathy.
I'm going to do a study that shows that 94% of consumers agree that brands should be kind to fluffy bunnies. Then I'll write an article, "Kindness to Fluffy Bunnies New Brand Mandate." I wanna be a schmo, too.
Christmas For Crooks
Be sure to read this wonderful article by a reporter for CNBC who set out to see how easy it is to become a card-carrying ad fraudster and attract paid advertising to a fully plagiarized website.
With no particular tech skills, she was able to rip off content from websites, scrape the plagiarized content into a website she created, get approved by ad tech companies, and attract legitimate advertisers like Kohl's, Wayfair, and Overstock.
If someone with no tech training could become a functioning fraudster in a couple of days, can you imagine what the sophisticated tech monsters are doing?
If we had set out to design a more shoddy, corrupt method for buying and selling online advertising than the current "programmatic/adtech" system, we could not have done a better job.

Shining Light On The Black Hole
Last week, I wrote about the astounding amount of money that the cavalcade of middlemen in the adtech ecosystem vacuums out of ad budgets. This week, Brian Jacobs, London-based media expert, had an excellent piece on how he would deal with this issue if he was an advertiser. This is terrific advice for every advertiser. With Brian's permission I am reprinting it here. Here's what Brian would require of his agency:
Identify every player in the supply chain between me as advertiser and the end publisher.
Understand what each does, in layman's language.
Tabulate how much, how, and by whom each gets paid.
Confirm that you (and your holding company) have no financial interest in any of these players.
Understand whether you (or your holding company) has any overarching deal with any of these players, and if so, how does it affect my activity?
Quantify the benefit that each player brings me. Is it (for example) more audience reach, more frequency, the opportunity for customisation of the message, a reassurance as to the quality of sites, a reassurance as to how my message will be received, a history of site responsiveness?
Decide which are indispensable / nice-to-have / un-necessary to the success of my campaign.
Misinformation Central
To give you some idea of how much bullshit is published daily on Facebook, in April alone FB had to remove 50 million pieces of phony "content" about COVID-19.
This is just one month's worth of BS, on one subject. And it represents only the bullshit they were able to identify — from a company famous for its inability to identify bullshit.
Creepiest Idea of the Week
To make diners feel less lonely while maintaining social distance, a Washington DC restaurant is filling half its tables with mannequins.
Little Known Fact: This reminds me of the true shenanigans of a small SF ad agency that used to hire actors to sit at desks and pretend to be employees when prospective clients came in for a pitch.
Little Known Fact #2: Mark Zuckerberg went unserved at the restaurant for three hours til someone realized he wasn't a mannequin.
–
Guest Author:Bob Hoffman is creator of the popular "The Ad Contrarian" blog and newsletter, named one of the world's most influential marketing and advertising blogs by Business Insider
This article first appeared in www.fastcompany.com
Seeking to build and grow your brand using the force of consumer insight, strategic foresight, creative disruption and technology prowess? Talk to us at +971 50 6254340 or engage@groupisd.com or visit www.groupisd.com/story