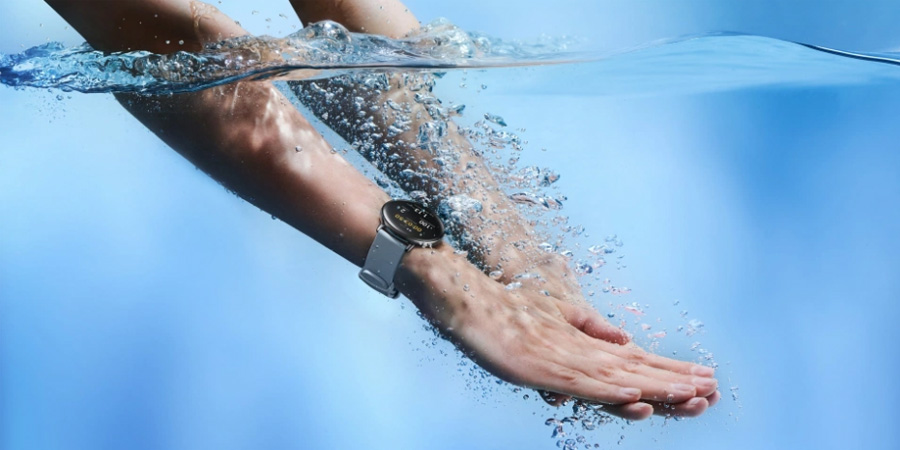 The marketing of smartwatches more often than not involves models running while wearing the gadgets, or celebrities showing them off as stylish accessories. As Zepp's spokesperson tells The Drum, however, the Chinese-born international wearables brand is looking to do things a little bit different.
Zepp, which entered the North American exercise market 10 years ago with its wearable sensor devices to help people monitor and analyze their exercise data, underwent a relaunch in August.
Zepp's spokesperson explains that the pandemic has been slowly altering how people manage their health and wellbeing and that it has become more important for Zepp to reinforce its sense of purpose, innovate rapidly and get closer to the communities it serves through artificial intelligence.
"We have a broader mission in advocating health and wellness and, through a series of consumer activations that tap on both rational and emotional levers, we seek to empower consumers with the support of our technology in this exceptionally difficult year and environment," the spokesperson says.
"Our efforts are aimed at going beyond enabling the management of physical health, while also in improving overall wellbeing by highlighting the importance of sleep health, mindful awareness and interpersonal relationships."
The activations include its 'Lullaby Generator' campaign, which followed its commissioning of an independent poll in consultation with World Sleep Society that surveyed 12,000 respondents across six countries to understand the concerns, perceptions and attitudes around sleep quality during the pandemic.
The findings of the Zepp Global Sleep Study reinforced a prevalence of sleep deprivation and revealed that listening to calming music can help with sleep. And so to meet this need, Zepp worked with BCW Global to design its Lullaby Generator. The free-to-use Lullaby Generator helps users create tailor-made music based on their very own sleep patterns for an enhanced night's rest.
Combining music and data visualization, the Lullaby Generator microsite experience envelops visitors in a visual universe of the starry cosmos with deep-chill tunes.
"Most brands focus on themes involving family during Christmastime, but we really wanted to do something different while still staying true to our brand and purpose. During a time of social isolation and distancing, people have realized just how much human connection is essential to being. Empathy and compassion have never been more important.
"As a brand, Zepp is a proponent of physical-mental-emotional wellness as the foundation of wellbeing. In a time when mental and emotional health has come under scrutiny, we believe it is our social responsibility to empower everyone to care for our heads, hearts and health."
The spokesperson continues: "We worked with experts such as respected GP Dr Sarah Jarvis to study whether the classic bodily indicators of attraction – such as your heart rate – have changed. The result is a rational reference/personal checklist of tell-tale body reactions indicating genuine attraction. We also chronicled two real-life potential matches on a blind date and monitored their heart rate with the use of Zepp E smartwatches. The resulting reality TV-style mini film aimed to provide light yet heartwarming relief and a reminder of the healing power of connections."
Acknowledging the abundance of smartwatches and wearables in the market, the spokesperson says Zepp sees itself not only as a market player in the global smartwatch market but as an advocate in health management.
Even brands such as Mastercard have entered the space, introducing tokenization into a small and flexible chip that can be attached to wearables and accessories such as watchstraps or keyrings, turning them into contactless payments devices.
The spokesperson explains the focus for 2021 and beyond for the brand is to continue building a stronger connection with its users, and to achieve more for its customers.
"In fact, our goal isn't to be the biggest winner in the market. Instead, the greatest success and recognition would be to be able to become the caretaker and all-round health partner to our users in the sphere of health management. We look forward to empowering our users to live healthier and happier lives."\
Guest Author: www.thedrum.com
This article first appeared in www.warc.com Seeking to build and grow your brand using the force of consumer insight, strategic foresight, creative disruption and technology prowess? Talk to us at +971 50 6254340 or engage@groupisd.com or visit www.groupisd.com/story